So, you've probably landed here because you're looking for tips on how to create a valuable online presence for your business. Our team is here to be your partner in checking off your website design goals. Let's jump in and discuss some of the benefits of updating your website.
Dusting Off the Cobwebs
EEK! Was that a spider? No—but it was outdated information, old media, and dead links that lead to, well, nowhere. The longer your website sits unattended, the further your business falls behind in areas such as:
Google Searches: Your business has a lower chance of appearing higher in search engines if your website is not regularly updated with strong SEO.
Online Visits/Purchases: Poor user experience? Bye bye! Outdated websites, especially those that don't render well on mobile devices, garner less customer attraction and retention.
An Updated Website Design Today — A Customer Tomorrow
If you've let your website slip through the cracks, don't panic. Updating and taking steps to support your customers' online experience with your brand today can only lead to better customer outcomes tomorrow. All we are saying is—it's ok to be a little intimidated by this process. Our PJM team knows exactly how to help you get started with your website design.
Communicating at Your Level
SEO, CPC, CPL… Do you feel smarter? Yeah…no. At Pearl Jade Marketing we believe it is neither your job to know what you want to improve with your website nor to know the website design lingo that goes behind what we do. It's our mission to make sure we communicate your custom business plan at a level that makes sense to you and your team. If you want outcomes and data that make sense after a quick review—connect with us today. If you like the marketing lingo, just let us know and we'll be happy to get as technical as you'd like.
The Pearl Jade Effect
By now you should be starting to get the idea that yes, a website update can be a lot of work—but you do not have to do it alone. We have seen customers just like you start out with a search and end up safely under the Pearl Jade wing with a revived website that engages customers and delivers what you do best. Your vision is our mission, and together we can bring your online presence to life.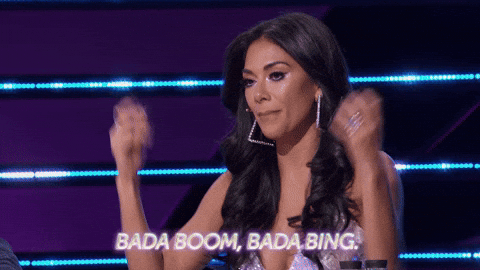 Don't Just Take Our Word for It
Check out some of our amazing clients that made the Pearl Jade choice.
Contact Us to Get Started on Your Website Design
Next step? Connect with us today.